Regular price
$0.00 USD
Sale price
$23.99 USD
Unit price
per
Sale
Sold out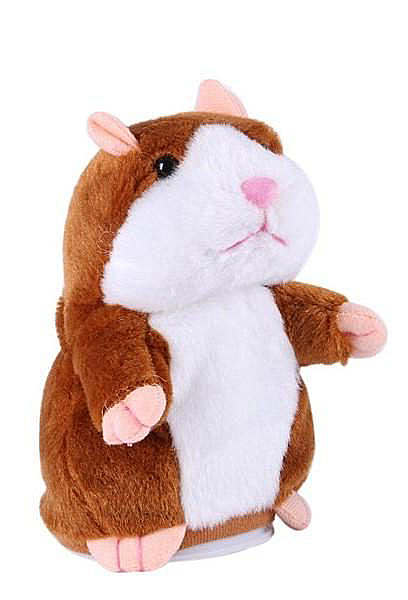 It says what you say
"This Talking Hamster Plush Toy is awesome." Say it, and our Talking Hamster Plush Toy will repeat right after you. Because truly, this hamster is the perfect toy for a kid learning verbal cues and how to speak. It's a fun companion to delight young ones with, thanks to its unique, sound-recording ability.
A built-in recording device is activated whenever you speak, so that this repeat after me hamster toy can record and repeat whatever you say to it, all in a funny pitchy voice. Delight children with this wondrous toy that walking around while reciting your recorded words. The hamster recognizes any language for an international, multi-lingual friend (who knew a hamster could be so talented?).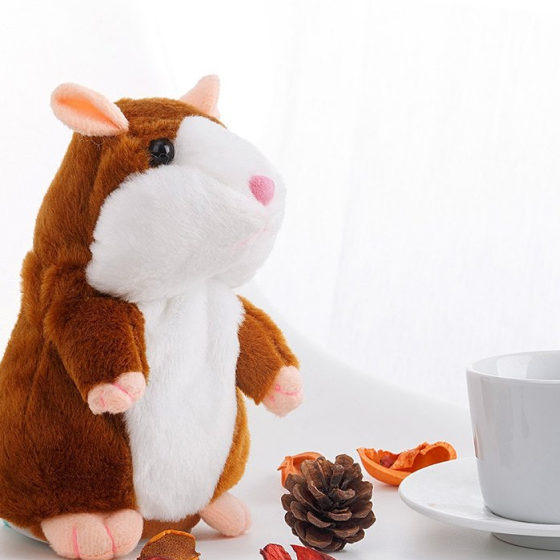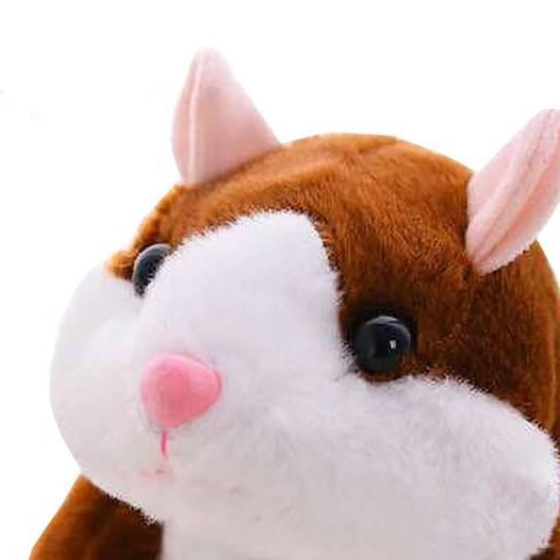 Battery powered
All it takes is three AAA batteries (not included) to bring one of these bad boys to life. No fussy controls. All you have to do is turn the power switch on, and the hamster will repeat your phrase within two seconds.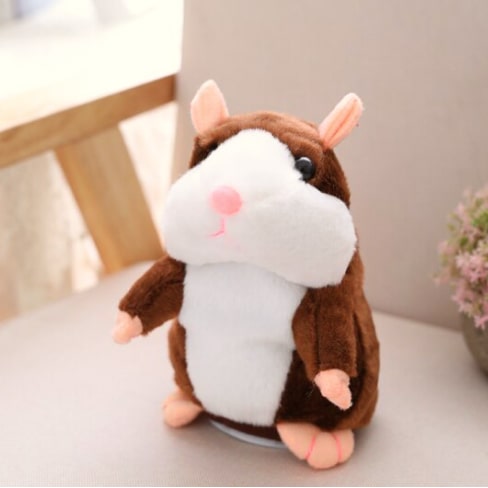 Built for a fun time (for a long time)
A sturdy plastic base and soft-plush exterior mean this Talking plush hamster can entertain a young child (or the entire family) over and over without breaking or falling apart.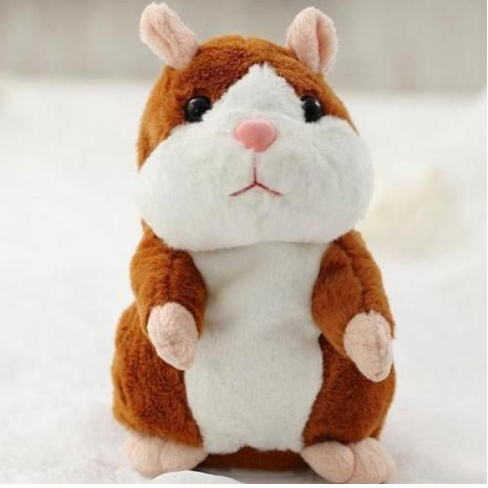 The talking hamster toy is a remarkable creation that offers children a host of benefits. From fostering language development and enhancing creativity to providing emotional support and serving as an engaging educational tool, these toys are an excellent choice for parents seeking a well-rounded play experience for their kids. By incorporating technology and cuddly charm, talking hamster toys captivate children's attention, promoting active play and imaginative exploration. Invest in an Interactive hamster toy today and watch your child's playtime become a world of endless possibilities.
| Feature | Description |
| --- | --- |
| Toy Name | Talking Hamster Toy |
| Material | Soft plush fabric with high-quality stuffing |
| Size | Approximately 6 inches in height |
| Interactive Functions | Repeats words and phrases in a high-pitched voice |
| Sound Activation | Responds to sound with movement and talking |
| Power Source | Requires 3 AAA batteries (not included) |
| On/Off Switch | Easily accessible switch for turning the toy on and off |
| Quality of Sound | Clear and audible voice output |
| Recommended Age | Suitable for children aged 3 years and above |
| Language Development | Promotes vocabulary building and speech imitation |
| Imaginative Play | Encourages storytelling, role-playing, and creative thinking |
| Educational Features | Interactive games and quizzes to enhance cognitive skills |
| Emotional Connection | Provides companionship and comfort |
| Care Instructions | Surface washable with mild soap and water |
| Safety Compliance | Complies with relevant safety standards and regulations |
| Warranty | Manufacturer's warranty for defects |
| Packaging | Attractive packaging with product image and description |
Looking for more plush toys? You can chak our
Peek a boo Elephant toy
 the
Peek a boo Bear toy 
 or
Squishy Seal plush toy
.
Share
View full details